dorra® Slimming Solutions
NO diet, NO pills, NO injection!
Effectively targeting the main culprit of fat accumulation, triglyceride, ladies can expect to see visible cm loss* off their bulging tummies, wide hips and chunky thighs in just one session with the attested formulation.
* As the body fat composition varies from person to person, some differences in dorra's treatment results across individuals are normal and should not been seen as atypical.
Benefits of the dorra® formula:
Lowers triglycerides and prevents reformation of triglycerides effectively
Detox and increases metabolism
Reduces cellulite and stretch marks
Reduces risk of cancer, heart diseases, and stroke
Reshapes the lower body's silhouette
Restores skin elasticity
No side effects
---
Our Signature Treatment
Bye Bye Fat Treatment
Treatment Procedures
Body measuring and detailed body composition analysis
Application of slimming product to eradicate fat cells
Mechanical rolling massage for tummy, hips, and thighs
Infrared machine to aid the penetration of slimming products
Body measuring
Customization of meal plan
1 to 1 Consultation
Body-fat analysis & consultation
Professional consultants will assist you every step of the way to identify possible lifestyle habits or external contributing factors that cause your lower body fat problem.
Customised for You
Quick, effective & customised solutions
Each session takes only 20-40 minutes using cutting-edge technology to burn stubborn fats and cellulite quickly and effectively.
Visible Results & Progress
Weight loss results in record time
See up to 5cm loss in just 1 session and with our professional and consistent monitoring of your progress, you will be achieving the best slimming treatment results without even breaking a sweat!
How does dorra's treatment works?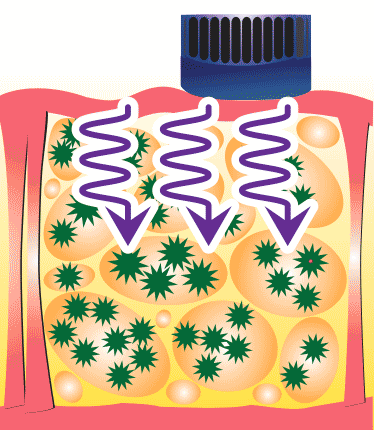 1
Breaks Down Triglycerides
dorra's specially formulated essence is 1:10,000 of the human cell. It penetrates easily into fat cells, breaking down triglyceride into water, glycerol, and energy.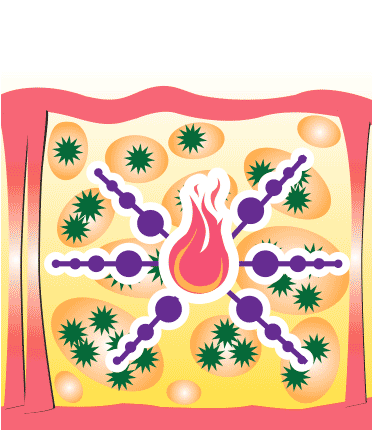 2
Burns Triglycerides
The miniscule substances continue to burn triglycerides for 12 hours, and prevents the formation of new triglyceride molecules.
3
Discharges Triglycerides
The active essence further increases metabolism, shrinks fat cells and promotes efficient discharge of broken-down triglycerides through sweat and urine.
Your first trial for only RM30*
Signup now for the first trial for only RM30 (usual RM484), which includes 1 Dorra Bye Bye Fat Treatment, 1 Novashape Treatment, 1 Fat-burning Cream & free gift.
Guaranteed loss of 5cm or more in 1 session!


* available for new customers only.